[ Unknown ]
Inactive








GMP

: 4242


Heroism

: 44


Old Location

: Strut G Gamer Room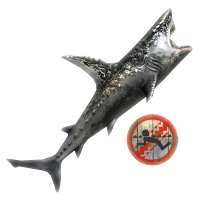 ---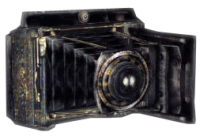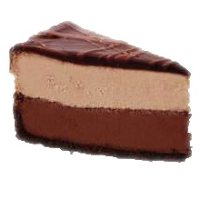 Intel Core i3 330M


Intel HD Graphics


4GB


[Lv.6] E


[Lv.89] B+


[Lv.0] E


[Lv.80] B


[Lv.0] E


Subject: A Vote for New Admin Fri Feb 16, 2018 6:57 pm

---

From today forward, I would like to announce my retirement from the role of administrator, and vote for the promotion of a new administrator in my place. If for some reason Nanook disagrees with this decision, he can decline, however I won't be taking my title back.

In my place as administrator from now on I hope to see long time active moderator

Shade

as my replacement.

I feel he is more equipped for this job than me as of now, and I feel that while I had some good times as administrator, my time here is up, and I've outlived my prime. I've been too busy to actively do my job, and I haven't made any contribution to the site in a long time. I'm not even an active user anymore in general (Not even on the discords), and I feel my methods my not be fitting as administrator for this site.

Shade

however is always active, tries his best to do what's right, and is less strict overall.

We need an active admin that will be here when times are at their worst, someone who can act immediately and appropriately, so that mods don't feel as though they should in our place. Someone who can decide the right direction to lead the site in a time of trouble.

I vote for this to be

Shade

.
Rein Secrona
Drebin #69



MB Location

: Hounds Laferriere Branch, Rein's Office



GMP

: 5923


Heroism

: 15


Old Location

: Munich Germany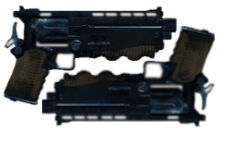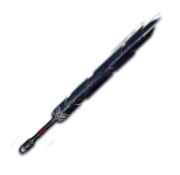 No CPU listed


No GPU Listed


No RAM


[Lv.74] B


[Lv.156] S+


[Lv.90] A


[Lv.55] C


[Lv.35] D


Subject: Re: A Vote for New Admin Fri Feb 16, 2018 7:10 pm

---
Cordova




GMP

: 276


Heroism

: 0





Boo-yah~~~

Intel Core i7 4790k


AMD Radeon R9 290


8GB


Subject: Re: A Vote for New Admin Sun Feb 18, 2018 10:46 pm

---

is this for the current admin?

--
Crunky




MB Location

: Citadelle Laferrière





GMP

: 73


Heroism

: 0

No CPU listed


No GPU Listed


No RAM


[Lv.0]


[Lv.0]


[Lv.0]


[Lvl.0]


Subject: Re: A Vote for New Admin Fri Feb 23, 2018 3:16 pm

---

Someone admin this kid already, would fix everything.

--


I know… I'm already a demon. Heaven's not my kind of place anyway.


I don't have time or patience for your bull#$@%
Guest
Guest




Subject: Re: A Vote for New Admin Fri Feb 23, 2018 3:39 pm

---

I respectfully decline,as I said I'm done with NMB. I only came back for a minute to help with some IP shit with Nan. I request deactivation,I would delete but I want my post count to stand and intimidate future newbies
Crunky




MB Location

: Citadelle Laferrière





GMP

: 73


Heroism

: 0

No CPU listed


No GPU Listed


No RAM


[Lv.0]


[Lv.0]


[Lv.0]


[Lvl.0]


Subject: Re: A Vote for New Admin Fri Feb 23, 2018 6:44 pm

---

Well, we have one active admin and no moderators. I can do both jobs but I don't think anyone believes in that. My name has been slandered by many since then. There's only two people I think can help Moderate, and they're both gone. And noone here knows enough HTML to admin all that well... as far as I know so GG...

--


I know… I'm already a demon. Heaven's not my kind of place anyway.


I don't have time or patience for your bull#$@%
Sponsored content

Subject: Re: A Vote for New Admin

---